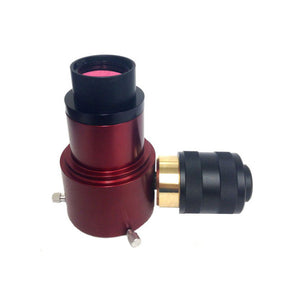 Description
Double stacking provides a truly enhanced, high definition view of the Sun's surface details. It lowers the bandpass of the system from < 0.7 Angstroms to < 0.5 Angstroms, which really makes the surface "pop"!
The Lunt LS100THa can be internally double-stacked at the time of purchase or anytime thereafter. The LS100THa does not need to be returned to the factory for double-stacking as long as you have the red anodized front cell on your telescope. If you have an older model (just a white tube with no red) you will need to upgrade the scope before using the internal double stack DSII-LS100THa. Should that be your situation, contact us for upgrade information.

Buy risk-free: When it's time to trade up you'll get the most value for your used gear.