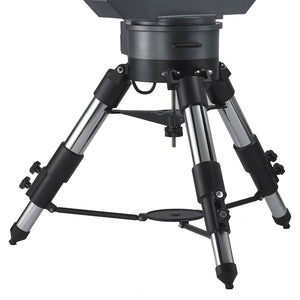 Description
Meade 16" Super Giant LX Field Tripod #07018. With the option of using a Meade Super Giant Field Tripod, the 16" LX200 Is remarkably transportable for an instrument of its size and specifications. This extremely strong and rigid tripod assembly, incorporating massive 4"-diameter steel tripod legs, results in virtually no compromise whatever in telescope stability versus using a permanently mounted pier. For the 16" LX200 only, including LX200 "Classic", LX200GPS, and LX200-ACF models. Weight is 88 pounds.
Product carries full one year Meade factory limited warranty.

Buy risk-free: When it's time to trade up you'll get the most value for your used gear.