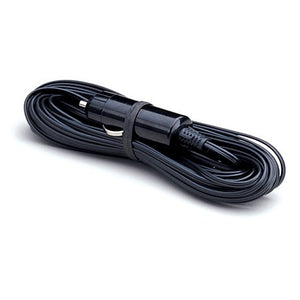 Description
Meade #607 DC Power Cord w/Cigarette Lighter Adapter #07043. Lets you power most Meade models from a car cigarette lighter style power socket. Works with Meade ETX90, ETX-125, LXD-75, LS and LT models, LX90 models, LX200GPS and ACF models up to 14" diameter, all RCX/LX400 models, LX600, LX850, and other models which have a 12V "phono" type power input jack.
Note: not compatible with DS-2000 series telescopes, 18 volt LX200 "Classic models, or 16" LX200 which require 18 volts.
Offering convenient power on the go, this item is great for saving batteries and for extended star parties. Approximately 23 feet long.
Product carries full one year Meade factory limited warranty.

Buy risk-free: When it's time to trade up you'll get the most value for your used gear.