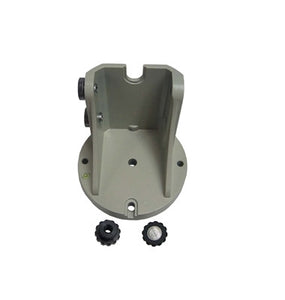 Description
AZ base for converting iEQ45 from EQ to AZ. Requires pier or tripod (not included)

For a early version iEQ45 with 8406 hand controller, a hand controller and control boards upgrade are needed. Please contact iOptron directly for more information. Please also make a note when ordering if the mount is not an 8000D model. Some extra parts and DIY instruction will be supplied.

Buy risk-free: When it's time to trade up you'll get the most value for your used gear.