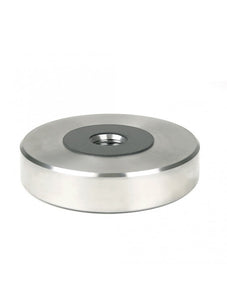 Description
LX850 10 lb. Stainless Steel Counterweight #07632. Extra counterweight for use when adding additional equipment such as cameras or heavy accessories to your Meade LX850 series telescope or mount. Features stainless steel construction for ultimate durability, and is threaded for counterweight shaft on the mount.
Product carries full one year Meade factory limited warranty.

Buy risk-free: When it's time to trade up you'll get the most value for your used gear.