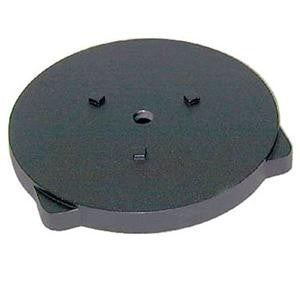 Description
Meade LX90 Wedge Adapter Plate #07389. Allows mounting of Meade LX90 models to Meade Equatorial Wedges so the LX90 can be polar aligned for astrophotography.
This adapter converts the standard three hole mounting pattern of Meade wedges to the single central mounting bolt required by all LX90 models. Provides secure and stable mounting for all sizes of LX90 to any Meade Equatorial Wedge.
NOTE: Wedge shown in photo for illustrative purposes only, wedge NOT included.
Compatible with Meade 8" Wedge, 10" Wedge, SuperWedge and UltraWedge.
Product carries full one year Meade factory limited warranty.

Buy risk-free: When it's time to trade up you'll get the most value for your used gear.