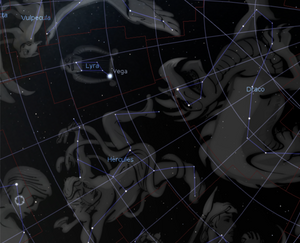 In light of Covid-19 social distancing requirements, our classes are going online!

Before your class, you'll receive a link to a Zoom meeting that you can join from your phone, computer, or tablet.

Receive a $20 discount code when you attend one of our classes. Your code will be delivered via email after you participate in the class.
If you reserve a spot and are unable to attend, the cost can be refunded so long as you give us 48-hour advance notice of your cancellation.

NOTE: A minimum of 4 people are required for the class to be held. If we don't achieve the minimum, customers will be contacted regarding rescheduling and refunds.

All classes are at 6:30pm online via Zoom.

Current Class Schedule:

April 22, 2020 - Astrophotography Calibration Frames
Instructor: Stephanie Anderson
If you are an astroimager, you've most definitely heard you should be taking calibration frames.  But what are they and what do they do?  How do you take them?  Do you need to take them every time you image?  This course will explain all things calibration, along with tips and tricks for taking them and where to use them in your processing workflow.
April 29, 2020 - Solar/Planetary Astrophotography
Instructor: Stephanie Anderson

In anticipation of this year's Mars opposition in October, come learn to photograph the sun and/or the planets!  This course will discuss the techniques for image capture and processing of solar/planetary data, as well as how to determine the correct gear to use for the type of solar/planetary photography you want to do.
May 6, 2020 - Offset and Gain
Instructor: Matt Dahl

Confused by gain and offset settings on your camera? We can help! Come learn how to understand the specifications put out by camera manufacturers and how to make the most of your camera settings for the targets you are shooting.

May 13, 2020 - Autoguiding with PHD2
Instructor: Stephanie Anderson

Extend your exposure times by learning how to autoguide! This class will cover the basics of how autoguiding works, as well as give you knowledge on how to troubleshoot basic problems when configuring your guider. While many guiding software programs exist, this class will reference PHD2 guiding.
May 20, 2020 - Plate Solving
Instructor: Matt Dahl

One of the more challenging aspects of setting up an automated photography rig is appropriately configuring your plate solver for auto-centering and meridian flip functionality.  This configuration is critical, however, to maximize imaging time and automate your system. There are a plethora of plate solvers available, but this class will focus on Astrometry.net, PlateSolve2, and ASTAP and incorporating them into different programs.
May 27, 2020 - Noise Reduction in PixInsight
Instructor: Stephanie Anderson

Perhaps an astrophotographer's least favorite processing challenge, noise reduction can be fraught with complexity and difficulty. We'll help you simplify the process in this class! Come learn how to use different NR techniques, such as MURE Denoise, Multiscale Linear Transform, and TGVDenoise to improve your images!
June 3, 2020 - How To Choose an Astro Camera
Instructor: Matt Dahl

Come learn what to look for when selecting an astro camera. Learn what parameters are important to consider and how to optimize your camera selection to make the most out of your photographic rig.

June 10, 2020 - Introduction to N.I.N.A - Nighttime Imaging 'N' Astronomy
Instructor: Matt Dahl

A newer program than SGP, but rapidly gaining a popular feeling, NINA offers complete control and automation of your astrophotography rig. Offering a simple and easy to understand configuration UI, as well as 64-bit control for todays newest cameras, NINA is an excellent software package for beginners and advanced imagers alike.  Matt will walk through setting your equipment up in NINA and discuss some of the special features this program has to offer.

Buy risk-free: When it's time to trade up you'll get the most value for your used gear.