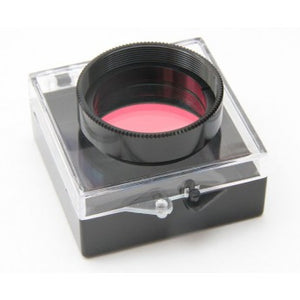 Description
The ZWO IR-Cut Filter 1.25" is designed for color cameras that have an AR window.  This filter will cut off light transmission in the infrared.
Many cameras are sensitive to the infra-red wavelengths of light, though not many optical systems can bring this wavelength into focus along with the visible spectrum. This filter blocks the infra-red and ultra-violet wavelengths of light, resulting in sharper final images.

Buy risk-free: When it's time to trade up you'll get the most value for your used gear.