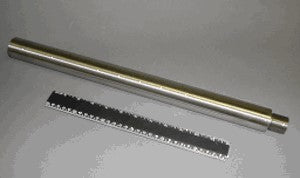 Description
This is the standard counterweight shaft that is included with all Paramount MX mounts.  Dimensions: 41 cm (16 in.) long and 3.8 cm (1.5 in.) in diameter. 
This length shaft holds up to six (6) 9 kg (20 lb.) counterweights.

Buy risk-free: When it's time to trade up you'll get the most value for your used gear.