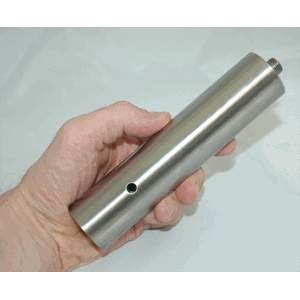 Description
The 1.5-inch diameter Counterweight Shaft Extension Bar (sold separately) threads into the end of the:
Paramount MYT Standard Counterweight Shaft, or,
Paramount ME Standard Counterweight Shaft or
Paramount MX Standard Counterweight Shaft or,
Paramount ME II fitted with the 1.5-inch counterweight shaft
And allows provides a longer counterweight balance arm, and more total counterweight capacity.
Important Note
The Paramount ME II includes a 1.875-inch diameter counterweight shaft and two 1.875-inch bore, 30lb counterweights.  The Paramount ME II can optionally accept the 1.5 inch diameter counterweight shaft.
Paramount ME/MX Counterweight Shaft Extension Bar Technical Drawing

Buy risk-free: When it's time to trade up you'll get the most value for your used gear.