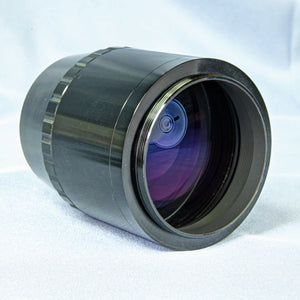 Description
Large Chip flattener for 2.5" focusers - 42 mm attachment

This flattener is made for our f-7 refractors. It threads to the rear of the 2.5" Stellarvue or Feather Touch focusers. This flattener uses the standard T-thread (42 mm) to attach to the camera. This provides a completely threaded mounting solution for cameras when using a 2.5" focuser. When using a CCD astro camera, spacer rings and/or extension tubes may be required. 

Buy risk-free: When it's time to trade up you'll get the most value for your used gear.