Details
Adapter ESATTO 4" for ARCO 3" allows you to connect the rotator to ESATTO 4" microfocuser and control it through the special port on ESATTO. By adding this adapter to ARCO 3", thickness of rotator is 24.5mm.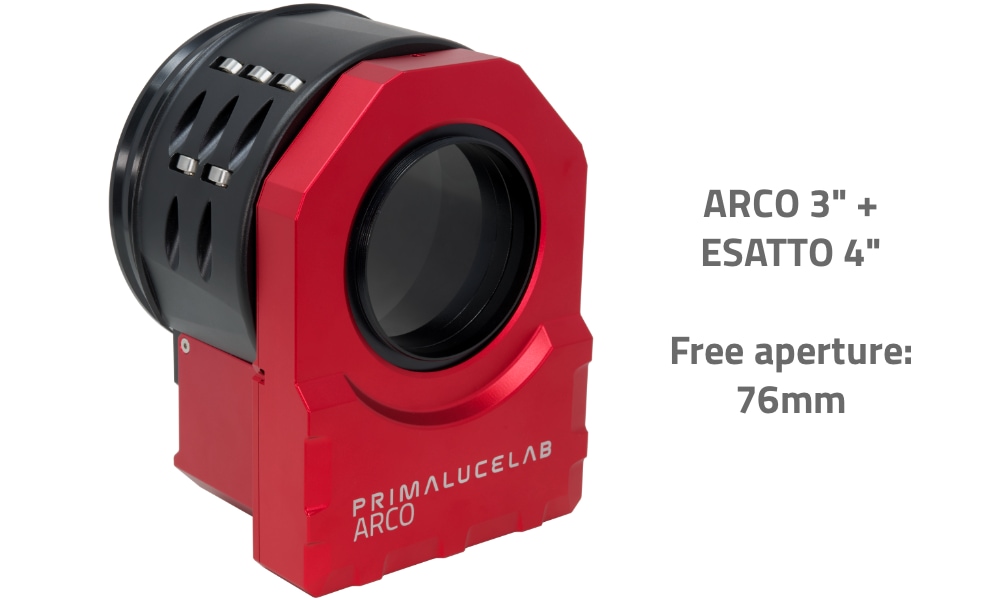 ARCO 3" rotator connected to ESATTO 4" microfocuser by adding the optional PL3600459: free aperture after ARCO 3" is 76mm.

Buy risk-free: When it's time to trade up you'll get the most value for your used gear.