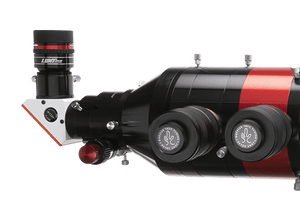 Add an internal double-stacking module to a Lunt 130 mm or Lunt 152mmtelescope for a lowered bandpass of <0.5 Angstroms!
The LFPT includes a pressure tuner for true Doppler tuning.
Add it yourself to your own Lunt 130 mm or Lunt 152m mm Telescope, no trip back to the factory required!

Buy risk-free: When it's time to trade up you'll get the most value for your used gear.