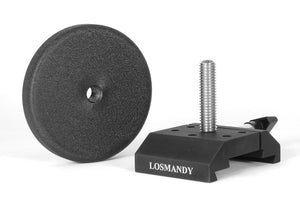 Description
Works with both D and V series plates.
Dovetail adapter with a 2 inch long threaded stainless steel shaft and 2.5 lb weight. Mounts to dovetail plate for the balancing of the Declination axis on the G-11 & HGM 200 mounts.
SKU: DVDWS
Wt. 3.2 lbs. total.

Buy risk-free: When it's time to trade up you'll get the most value for your used gear.