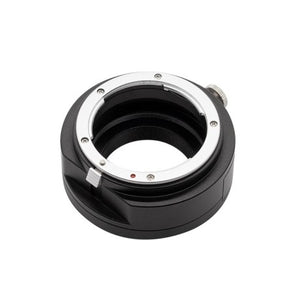 Product Description
New filter Drawer with a thickness of 29mm that can be used for carrying 2" filter and connecting ASI cooled cameras to Nikon Lens.
It is compatible with all ASI cooled cameras with 17.5mm back focus distance (except ASI GT series): 1600/294/183/071/533/2600/6200/2400
It can be used with all ZWO 2" filters, including the duo-band filter, narrowband filter, IR-cut filter, etc.
If you are using 2" filters from third party, then please make sure they meet the requirements below.
Filters are very easy and convenient to install and pull out with the ability of double strong magnetic adsorption.
Thread of the interface: M42*0.75.
You'll need use a M54M-M42F adapter (0mm) to connect the filer drawer to the full-frame camera.
Connection method:
Connecting to ASI1600/294/183/533:
Connecting to ASI6200/2400/2600/071:
*The M54M-M42F adapter is needed when connected to full frame camera ASI6200/2400.
Mechanical drawing:
70mm diameter*29mm(thickness)
M42*0.75 male (external) thread (camera side)
M48*0.75 female (internal) thread (filter end)
Suitable for 2-inch astronomical filters
What's in the box?

Buy risk-free: When it's time to trade up you'll get the most value for your used gear.