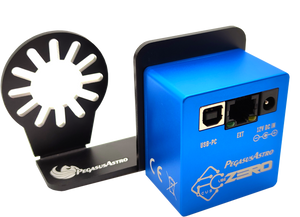 FocusCube Zero for SCTs
A must have for successful astrophotography sessions with your SCT telescope
Focus fast, reliable, and accurate your Celestron SCT telescope by using the "FocusCube Zero".
Designed in high quality with modern electronics, FocusCube can provide digital precise focus control from a PC. The device includes a stepper motor for absolute position focusing. Electronics and stepper motor are enclosed in a compact-sized box.
The Stepper motor provides high speed, focus accuracy, and zero backlash. You only need this device to focus! Attach the FocusCube Zero to your SCT telescope, plug the power, the USB cable, download ASCOM drivers or our Unity platform and you are ready to go!
IMPORTANT NOTE
FocusCube is a standalone device and includes controller functionality. 
No physical hand controller is included or required.
DO NOT pair it with the Dual Motor Focus Controller or any other controller in the market.
DO NOT connect this RJ45 port to the Ultimate Powerbox RJ45 Stepper Output
The RJ45 port at the back is only for the hand controller or the included temperature sensor.
Zero backlash stepper motor
The embedded bipolar stepper motor provides a zero-backlash movement. The motor allows you to quickly move from any focus point to another. As there is no reduction gearbox the speed is suitable to move the primary mirror in or out at very fast rates.
Easy and repeatable V-Curve focus
A V-Curve is the result of moving the focus of a telescope from an outside focus position into the focus and then further into the same direction out of focus again.
With FocusCube Zero you can easily achieve nearly perfect v-curve lines leading to a sharply focused image.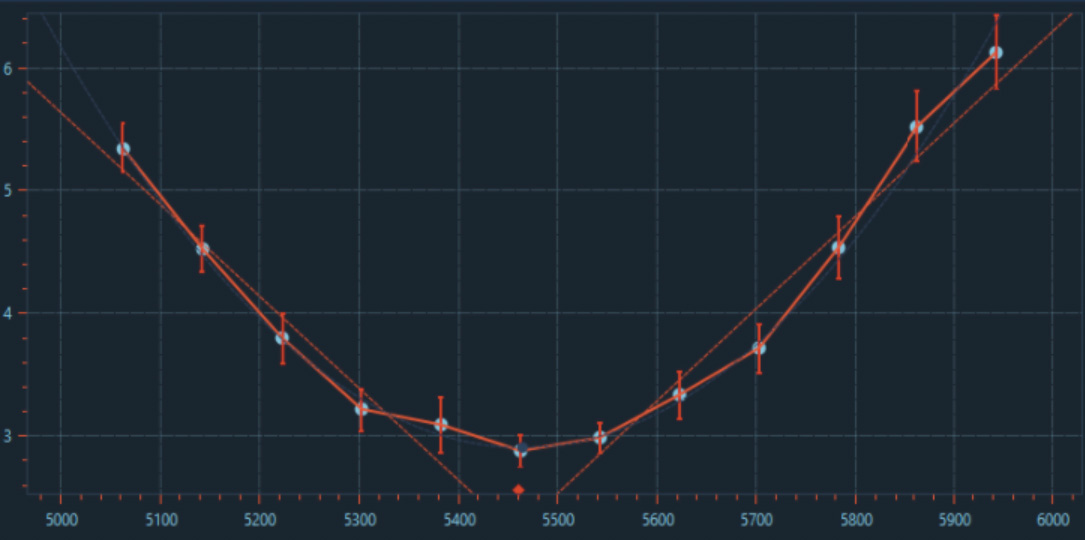 SCT Bracket
A special shaped black anodized aluminium bracket, hard to bend, can be attached to most of the Celestron SCT telescopes.
We have successfully installed it on:
Celestron

 

Classic & EdgeHD 6, 8, 9.25

 

(SKU:PEG-FCZERO-SCT68925)
Celestron

 

Classic & Edge HD 11

 

(SKU:PEG-FCZERO-SCT11)
Celestron

 

Classic & Edge HD 14

 

(SKU:PEG-FCZERO-SCT14)
Celestron

 

RASA 8"

 

(SKU: PEG-FCZERO-SCT68925)
Cellestron

 

RASA 11"

 

(V2 – For V1 you will need Celestron Retrofit Kit) (SKU:PEG-FCZERO-SCT11)
Celestron

 

RASA 14"

 

(SKU:PEG-FCZERO-SCT14)
Please notice that we provide three different SCT versions.
The difference is in the metal pulley bore diameter & the screw length in the package.
Please make sure you have selected the correct type for your telescope.

Buy risk-free: When it's time to trade up you'll get the most value for your used gear.