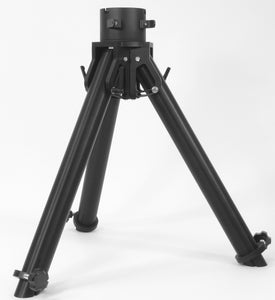 Description
This Folding HD tripod come with the MA top for attaching GM 8 & G-11 mounts to this tripod with adjustable leg design.
Specifications
Height range from 33" to 52"

All heights are from ground level to top of tripod, vertical.

Carries up to 425 lbs.

Tip to Tip legs retracted 34" 

Tip to Tip legs extended 53" 

Folded Completely Down, with Legs Retracted 14" x 14" x 39" 

Weight is 35 lbs.

Buy risk-free: When it's time to trade up you'll get the most value for your used gear.