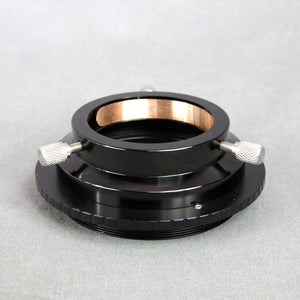 Description
This is a low profile, 2" threaded visual adapter for use with the SVQ100 with 3" Stellarvue focuser. This 2" adapter accommodates 2" accessories using a compression ring clamp. Please note, this is for the former style SVQ100 that used a black focuser with silver slow motion knob. This is not the current version that uses the Feather Touch focuser. If your SV100Q uses a Feather Touch focuser use the DCQFT instead. 
Please see images below to help identify your focuser: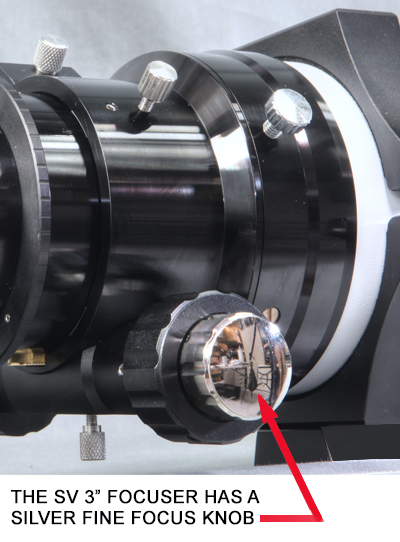 Buy risk-free: When it's time to trade up you'll get the most value for your used gear.