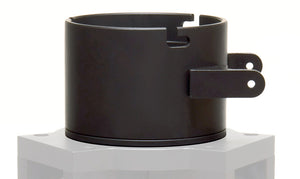 Description
FHD / Meade field tripod adapter 6.0" diameter,

4.0" high.

Inside machined to fit G-11 and GM 8 mounts.

Tube has 1/2" thick bottom with 1/2" hole in center, posts for the electronics are mounted on the side.

Also used on top of permanent piers.

Buy risk-free: When it's time to trade up you'll get the most value for your used gear.