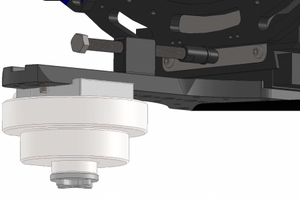 Description
The Ascend - Balancing Accessory for Planewave A200 Equatorial Mount.
Now one person can easily balance a CDK on the A200 mount using the Ascend accessory. The Ascend can attach to either the front or rear of the A200 dovetail clamp and precisely slide the CDK forward or back for accurate balance. Ascend uses a long pushrod to safely balance in Declination with just a turn of a bolt.
Ascend also includes an integrated dovetail bar that can hold additional counterweights when switching out heavy equipment for a lighter imaging or visual setup.

Buy risk-free: When it's time to trade up you'll get the most value for your used gear.