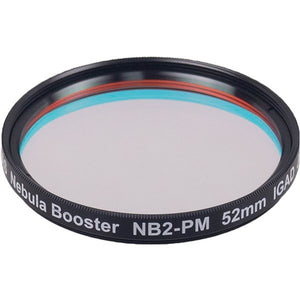 Description
The NB2 filter is a dual line-pass filter which can be used with one-shot color (OSC) cameras such as DSLR's or astronomical OSC cameras.
Passing the red Hα and the blue-green OIII lines, the NB2 filter enhances the contrast of the dominant lines found in emission nebulae without the time-consuming use of single-band filters. The resulting images can be used for luminance contrast enhancement of traditional RGB-balanced images or creation of images in various popular false-color palettes.
Note that a base filter which provides IR blocking is required in combination with this filter.

Buy risk-free: When it's time to trade up you'll get the most value for your used gear.