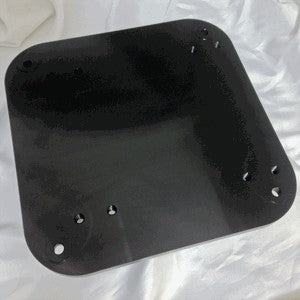 Description
The optional Paramount ME Pier to Paramount MX/MX+/MYT Base Adaptor Plate allows the Paramount MX or Paramount MYT to be mounted to a Software Bisque Pier that was designed for the Paramount ME.
Technical drawing (note Rev B only has holes for the Paramount MX, Rev C has holes for both Paramount MX and Paramount MYT).

Buy risk-free: When it's time to trade up you'll get the most value for your used gear.