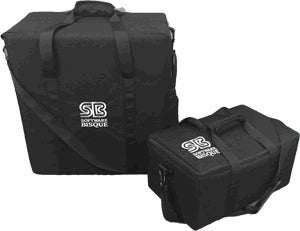 Description
This set of soft-sided carrying cases accepts the Paramount MYT and Paramount MYT Accessory Kit shipping foam*.  The cases feature comfortable handles that velcro together, and a long shoulder strap.
Transport your Paramount MYT to the next star party, public outreach, or astronomical event in style.
Set includes the Paramount MYT Soft Carrying Case and Paramount MYT Accessory Kit Carrying Case.
*Shipping Foam sold separately.

Buy risk-free: When it's time to trade up you'll get the most value for your used gear.