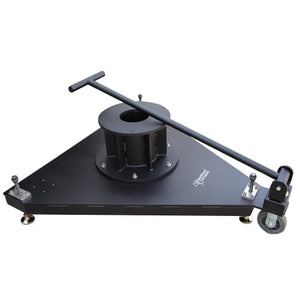 Description
With the Portable Rolling Pier, you can now use your L-Series mount every clear night without having to leave it set-up exposed to the harsh elements. The Rolling Pier allows you to roll your l-series mount and telescope under the stars quickly and easily using the attached steering T-handle. Using auto-mount modeling in PWI software, your L-Mount can be ready to start imaging in just minutes.
Features:
All metal heavy duty construction
Leveling feet jack screws
Cable access port on the side of the pier
T-Handle bar for easy steering and motion
Overall height = 20 inches

Buy risk-free: When it's time to trade up you'll get the most value for your used gear.