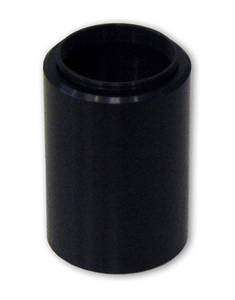 Description
The new Starizona SCT Corrector requires the proper camera adapter to achieve the correct lens-to-CCD distance. This ensures the best optical performance.
Specifications
Adapter for SBIG Cameras
Camera Mount: T-Thread
SCT Corrector Thread: 1.800 x 32 TPI
Length (excluding T-threads)
SBIG ST-Series without CFW: 2.548"
SBIG ST-Series with CFW9: 1.810"
SBIG ST-Series with CFW10: 2.236"
SBIG ST-8300 without CFW: 2.866"
SBIG ST-8300 with CFW: 2.059"
SBIG ST-8300 with CFW and OAG: 1.311"

Buy risk-free: When it's time to trade up you'll get the most value for your used gear.