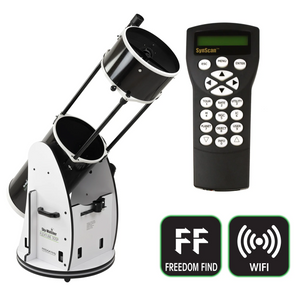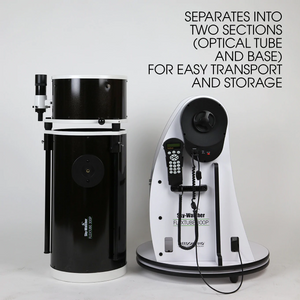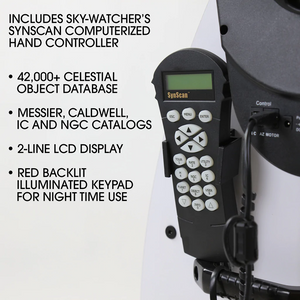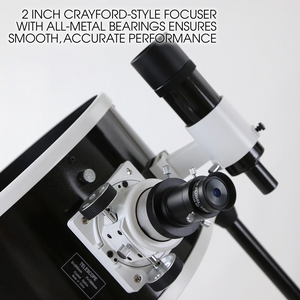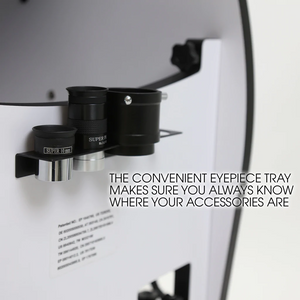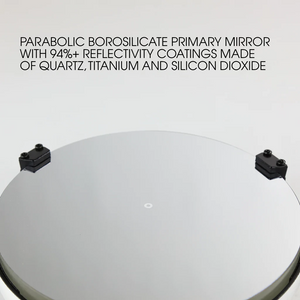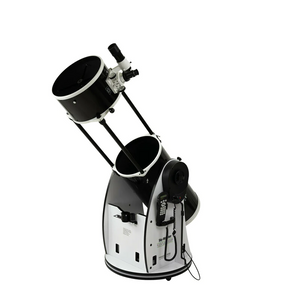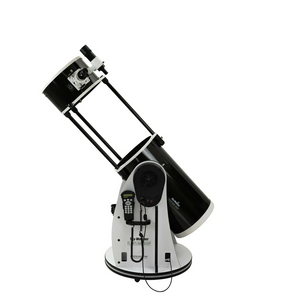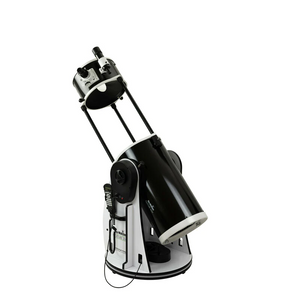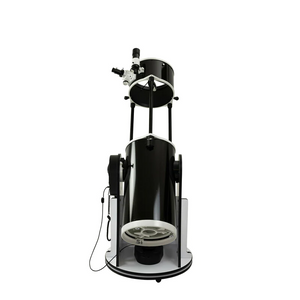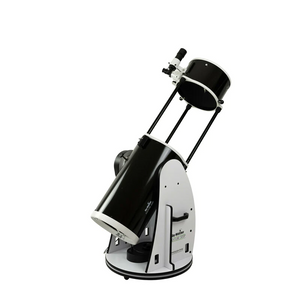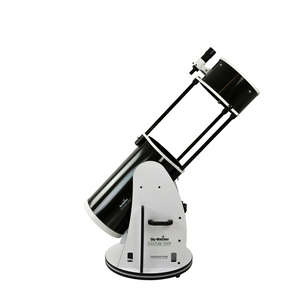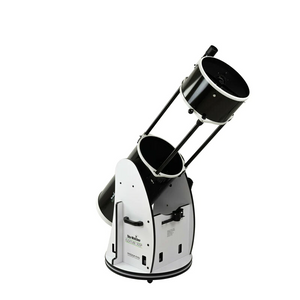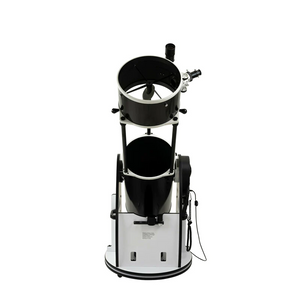 Looking at the Deep Sky?
Try these!
Looking for Urban Viewing?
Try these!
If you select

 

SkyWatcher Free Shipping

 

when checking out, this product will ship directly from the manufacturer and will not come from our stock.
Large 305mm aperture delivers dazzling views, 1500mm focal length, f/4.7 focal ratio
Built-in Wi-Fi telescope control
Innovative collapsible design for portability, storage, and back focus for astrophotography all while retaining collimation
1840x more light-gathering power than the human eye
Patented Freedom Find™ technology uses dual encoders to allow manual control while retaining alignment
Patented tension control handle allows for precise slewing and maximum stability
Parabolic primary mirror with Radiant™ Aluminum Quartz (RAQ™) coating for 94% light reflectivity
Heavy-duty rocker box with Teflon™ bearings provide a stable base with smooth motion
2-inch single-speed Crayford-style focuser with 1.25-inch adapter allows for use of nearly any eyepiece
9x50 straight-through finderscope, 10 and 25mm 4-element 1.25-inch Plössl eyepieces,
and SynScan hand controller OR SynScan Pro app and Wi-Fi adapter, both with 42,000+ object database, included
Description
Sky-Watcher's Flextube SynScan GoTo Collapsible Dobsonian series are the telescopes your mother warned you about. Big aperture, bigger attitude, with all the innovations that make Sky-Watcher the obvious choice when hunting for that Goldilocks zone where value meets desire. Ranging from the standard 8 to a whopping 16 inches in diameter, Flextube SynScan Dobsonians are precision engineered instruments that will allow you to easily find and enjoy viewing night sky treasures such as planets and the Moon, nebulae, star clusters, galaxies and much more. With its patented collapsible tube design, these Dobsonians are truly the ultimate in portability and performance which is crucial when travelling to dark skies to make the most of these impressively large telescopes.
The elegant truss tube design was carefully engineered to combine ease of use, extreme portability, and consistent performance in an affordable package. Unlike other truss tube designs, the Flextube Dobsonian does not need to be disassembled between uses. It transports as two compact pieces (optical tube and rocker box) that can be assembled and ready to use in just seconds! It is easy to collimate once set up, and it holds its collimation throughout the evening and even after being collapsed! The patented Tension Control Handle allows users to add or reduce tension, thereby increasing or decreasing the friction between the optical tube and the sideboards. The patented Freedom Find dual encoder design allows the telescope to be moved manually whenever the user wishes - but with no need for re-alignment!
The SynScan hand controller allows you to point your telescope to a specific object, or even tour the best objects in the night sky at the touch of a button!! The user-friendly menu system allows automatic slewing to over 42,900 objects. Even an inexperienced astronomer can master its variety of features in a few observing sessions.
The Flextube SynScan series seamlessly combines the convenience and affordability of the traditional Dobsonian with the performance and precision of a computerized GoTo telescope all to help you in your quest for big aperture views.
SynScan hand control SPECIFICATIONS:
Built-in Wi-Fi control
Power supply: 10 to 15 V DC 1Amp, 2.1mm plug (center positive)
Motor type: DC Servo Motors
Resolution: motor encoder: 1,620,000 counts per revolution, main axis encoder: 11,748 counts per revolution
Slew speeds: 1.0X, 2.0X, 8X, 16X, 32X, 200X, 400X, 600X, 800X, 1000X
Tracking rates: Sidereal, Lunar, and Solar
Tracking mode: Dual Axis Tracking
Alignment method: Brightest-Star Alignment, Two-Star Alignment
Database: 25 user defined objects. Complete Messier, NGC and IC catalog, partial SAO catalogues, with a total 42,900 objects
GoTo pointing accuracy: Up to 5 arc min
Specifications
SKU
S11820
UPC
050234118200
Optical Info
Optical Design
Newtonian
Mirror Coatings
Radiant Aluminum Quartz (RAQ)™ coatings with 94% reflectivity
Glass Type
Borosilicate
Primary Aperture (mm)
305
F/Ratio
4.9
Focal Length (mm)
1500
Secondary Diameter
70mm
Secondary Obstruction (by diameter)
23%
Secondary Obstruction by Area
5%
Observational Info
Dawes Limit
0.38
Rayleigh Limit
0.46
Limiting Mag.
14.9
Minimum Magnification
43
Maximum Magnification
600
Light Gathering (compared to next size down)
44%
General Info
Focuser
2" Crayford
OTA Length (Retract/Ext.)
36"/55"
OTA Outer Diameter
14.25"
OTA Weight (with accessories)
46.2
Dob Base Weight
53
Dob Base Measurements
32.5"x25"
Zenith Eyepiece Height
58.5"
Accessories
Included Finder
9x50 Finder
Included Diagonal
No
Included Eyepieces
25/10 Plossl
Magnification w/ Included Eyepieces
60x/150x
Included Case
No
Corrector
No
Looking at the Deep Sky?
Try these!
Looking for Urban Viewing?
Try these!

Buy risk-free: When it's time to trade up you'll get the most value for your used gear.