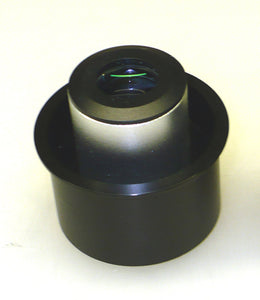 Description
You can lower the profile of your 1.25" eyepiece another 0.5" below the drawtube. The ultra low eyepiece adapter works with any 2.0" focuser. The 1.25" eyepiece position is inset down into the adapter, dropping the eyepiece height 0.5". This allows another 0.5" of focus travel and optimization of the secondary mirror size. The height is compatible with star diagonals and short focusers. Anodized aluminum with Nylon tip setscrew. Supplied with hex key to tighten set screw.

The top internal diameter is 1.9" (48.2mm).

Barrel height (below Lip) 1.25"

Total height 1.3"

Buy risk-free: When it's time to trade up you'll get the most value for your used gear.