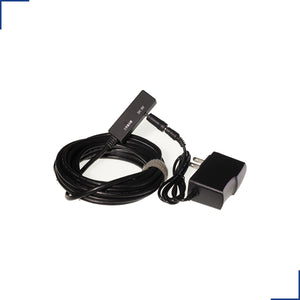 DC 5V 5-meter/10-meter USB3.0 Active Extension Cable


Why do you need an Active Extension Cable?
According to the characteristics of USB3.0, the maximum supported cable length of USB3.0 is about 3 meters, or the transmission stability cannot be guaranteed above 3 meters. In order to ensure the image quality, the standard USB cable length of QHY is 1.8 meters.
If you really need a longer a USB cable, please choose this cable with an active amplifier, which needs an extra DC 5V power. Please contact QHYCCD or dealers if you need this accessory.
10-meter      $60
5-meter        $50

Buy risk-free: When it's time to trade up you'll get the most value for your used gear.