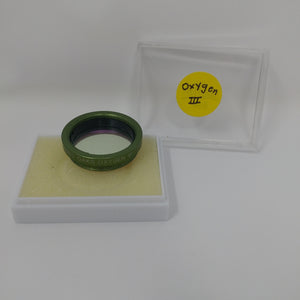 Description
This is in excellent condition.
Enhance your deep sky viewing with the latest in multi-layer coating technology. Thousand Oaks filters transmit desired wave-lengths in a very steep slope vs. gentle transition slopes in competitive brands. This means better contrast and overall performance. LP-3 Oxygen III (Green Cell) For diffuse and planetary nebulae.

Buy risk-free: When it's time to trade up you'll get the most value for your used gear.