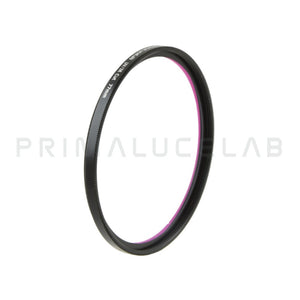 Description
The Full Spectrum Modified DSLRs (ie DSLR cameras with modified internal filter that replaces the original one) are more sensitive in the infrared and ultraviolet than the standard cameras. When you want to re-make normal photography with this kind of camera (or even when you want to do astrophotography with these modified DSLRs) you can not get a good color balance. This problem is solved by inserting, in front of the camera lens, our UV/IR Cut 77mm filter, the best model in its price range that has excellent correction and does not introduce any distortion in the image.
In addition to improving the color balance, the UV/IR Cut 77mm filter is perfect when used in astrophotography but also experimental. In fact, if the modified DSLR camera can capture light also in the frequencies of infrared and ultraviolet, the stars in the picture may have a little alone. By using our UV/IR Cut 77mm filter this effect is eliminated. Especially useful for owners of Full Range DSLRs (full-spectrum filter modified) to bring the camera in the correct color balance.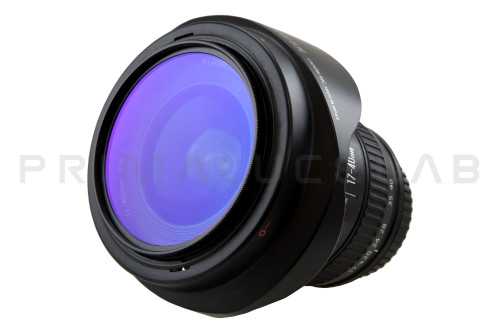 Despite the very low price, this UV/IR Cut 77mm filter offers a very high transmissivity (over 95% in most of the visible spectrum). All our filters are carefully tested to check the quality of the substrate and the antireflection coating: in this way we assure our customers that our filters do not create disturbances to your images and annoying reflections are not present (effects that can occur in economic models ).
Technical features:
Eliminates infrared and ultraviolet frequencies
Anti-reflection multi-coating to not generate ghost images
Transmissivity greater than 95% in almost all the spectrum of visible
Quality substrate for not introducing aberrations in images
Available with thread diameter 77mm for photographic lenses
How do I use filters?
The filter is available only 77mm in diameter, are standard commonly used in photography. Check the diameter of your lens by data written on the front. If your lens has a smaller thread, you can use stepper rings to adapt this filter. It's compatible with all lenses on the market.

Buy risk-free: When it's time to trade up you'll get the most value for your used gear.