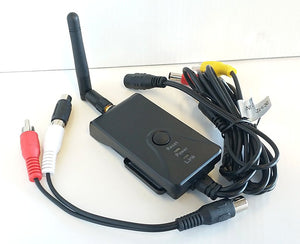 The Wi-Fi Emitter allows you take the video signal from the Revolution Imager and broadcast it over Wi-Fi to your compatible Android or iOS device! This gives you an extra degree of freedom when you're outside and sharing the wonders of the universe with others. The Wi-Fi emitter is simple to connect and can run from the 12v battery connection as the other components in the Revolution Imager System.
As this device can be power-hungry we recommend upgrading to the larger 9800mAh battery pack.
 Note: If you have problems downloading the WIFIAV app on Android you can download the "APK" by clicking here.
For more information on how to use the emitter please see our "How do I use the Wi-Fi Emitter?" page. 

Buy risk-free: When it's time to trade up you'll get the most value for your used gear.